5 Least Obvious Signs of Wooden Fence Damage
Fencing is an important aspect of your home and enhances the beauty of your home apart from improving structural integrity. When it comes to fencing your back yard or front yard, a wooden fence is the most popular option amongst homeowners. A wooden fence needs extra attention as it can get easily affected by nature's wrath. Any extreme weather conditions can cause damage to your wooden fence. You can call up professional fencers similar to Frisco Roofing Pro Company for help. Check out 5 least obvious signs of wood fence damage: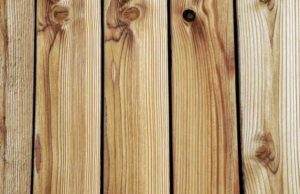 1. Rotting Wood – Wood of your planks start rotting up due to thunderstorms when rain soaks into the wood and creates moisture in it. Warm and humid surroundings give apt condition for rotting to happen and fungi to grow in the wood. These fungi spores come out in the form of white nodes and lumps which are soft to touch. Look for local fence installers who can advise you and do necessary repairs.
2. Discolouration Occurs – Discoloration occurs on the wood over some time but in case of wood, it is usually a result of extreme weather conditions. Prolonged exposure to sunlight can cause the paint to chip off and fade the paint.
3. Planks Broken – Broken planks in between the wooden fence is a sure shot sign of wooden fence damage. Wrathful storms can thrash the wooden planks in the fence leading to charred wood or missing parts in it. Get in touch with expert fencing contractors who can form Wooden Fence repair and installation.
4. Cluttered Debris – During rainstorms or hailstorms, debris can be tossed over your fence leading to heaps of debris getting collected around your fence. While this isn't a major issue but in some cases, wet inks from papers and papery films coating can spoil your fence. Here you will need the help of a fencing company near you.
5. Costly and Frequent Repairs – Once in a while repairs in acceptable and quite normal but if you have to go for repairs frequently then it's not a good sign. Shedding too much money on repairs and getting repairs done often just means that your fence either needs proper inspection or the material needs replacement.
Still confused on how to choose the Right Fence Style to Protect the Backyard? You can contact a professional fencing company in Frisco Tx.