How can you Choose the Right Fence Style to Protect the Backyard?
Choosing the right fence for your backyard requires you to look at a few important things before you finalize the style. Firstly, it depends on the reason for putting up the fence. The fence you intend to put, Is it to protect backyard for children and pets or just normal security? Further, you need to check the installation and the maintenance cost for Fence Installation In Frisco. The things which need to be checked also include the neighborhood restrictions and contractor to hire.
Highly rated fencing companies alike Frisco Roofing Pro recommend the following tips to pick the best fence to protect your backyard: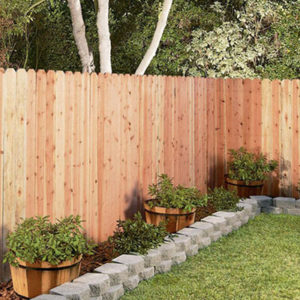 Picking up the Best Fence for your Yard
Since you know that the reason for putting up a fence in your backyard is protection, it cuts down a few options. You can choose from amongst wooden fence, aluminum fence, and vinyl fence. If you're looking for added privacy wooden fence would work the best for you but if class is your thing, then go for aluminum ones!
Think About Fence Installation and Maintenance
Before you finalize on the type of fence you require, it's equally important to check the installation costs and the maintenance cost of the fence.
A new fence can cost you between $2,600 and $8,000 on average. It will vary depending on the size and type of fence you wish to install. Further, if you want lower maintenance costs go for metal ones but if you are looking for cheaper repairs wooden fence is better.
Check with the HOA
If the home owner's association governs your neighborhood then you'll have to abide by the rules of the association.
Pick Up A Fence Contractor
Though you can go for a DIY when it comes to installing a fence in your backyard it's always better to take professional help. Look for fence companies in Frisco which provide the services. They set up the fence, do the entire work and make it hassle-free for you. Be cautious of frauds, always check the company's licensing status before hiring them.
Further, you can guard your backyard with the best quality and reliable fencing by choosing the professionals of fence installation in Frisco who will guide you step by step throughout.