How you can efficiently solve common causes of Fence Problems?
A fence is considered as a very important part of the property as it can protect your property, privacy as well as help to keep your pet contained. Despite all the efforts that you put, there are chances that you will come across at least one issue in your fence in your lifetime. The structure of the fence is exposed to a lot of elements and hence all kind of fence is quite susceptible to the damage. If you are living in Frisco, then a reputed Frisco Fence company can very well help you to deal with it quite efficiently.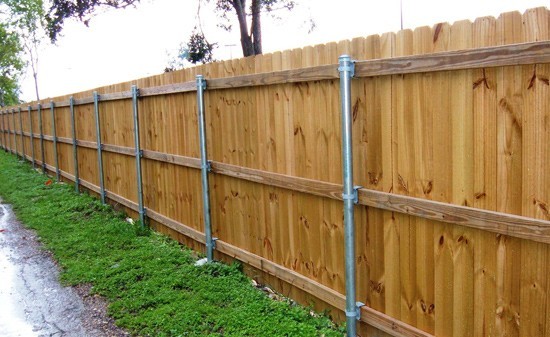 So, if you face any kind of fence related issue, then it is recommended that you get in touch with a professional roofing organization such as Frisco Roofing Pro Company who will help you out to figure all the problems that you might be having.
So, let us now look at some of the common fence problem and how you can efficiently deal it.
1) Leaning Fences :- Leaning fences are one of the common sights that you will witness these days especially if they are not prepared in a right way. The lean severity will be more of a challenge in the project. Leaning fences are not very easy to fix and it is often recommended that you replace the fence completely. It completely depends on the energy, time and resources that you want to spend.
2) Missing Pickets and Boards :- Replacing pickets or boards in the fence is quite easy to implement especially for the wooden fences. All you have to do is strain or paint the pieces such that it matches with your fence. It is also seen that in general the vinyl fences are quite prefabricated and hence you would have to replace the complete panel.
It is also recommended that you get in touch with a professional if in case you regularly replace the pickets/boards or when a large section of the fence would ideally need a repair. Repairs can fix the issues for few years but it is recommended that you don't waste a lot of money especially if it is on the verge on the replacement.
3) Local Laws and Property Lines :- Ask your local fencing company about all the information related to property lines. Also, make sure that the installation of your fence is done on the basis of HOA and local regulations. It is always recommended that you use the services of a reputed fencing company is they are aware of the knowledge about the local regulations and laws related to the fences.
4) Insect and Rot Damage :- One of the major disadvantages of the fence especially the wooden fence is that it is quite vulnerable to insect and rot damage. Once you are aware of the extent of the damage, then you can very well decide whether you are looking for a fence repair or replacement. Small section of the fence can be easily fixed at times while the larger sections may at times require complete replacement. It is also advised that you maintain the fence by sealing it every few years such that you can easily prevent the insect or rot related damage.
5) Installation Troubles :- Some of the common fence installation problems that you may come across are the post poles are not set deep enough, utility line might get damaged during excavation, sloped ground not factored into the design. The set up of the post holes should be done in a correct way such that a solid foundation for the fence is set up. You also need to make sure that the post holes are set up at least three feet deep and it should be installed in a gravel or concrete.
6) Mildewed or Strained Fence :- In general, the fence that is affected by this kind of problem is the wood and Vinyl fence. It is recommended that you start off by cleaning a fence using your hand and then make sure that you use a pressure washer. Once you witness that your fence is clean, then all you would have to do is apply a strain such that the durability of the fence is increased and further it lasts for a long span of time.
If you notice that your fence is damaged, then make sure that you notice the extent of the damage and then based on that you can opt for a replacement or repair and check if that is a cost-effective option. Further, show diligence while you opt for fence installation. Also, make sure that you have proper equipments and check that the corners are not cut down. Besides this, clean your fence on a regular basis and then seal it such that the lifespan of the fence is extended. While you are installing a fence, make sure that you opt for an experienced contractor such as Frisco Roofing Pro.