Roof Maintenance Tips That Everyone Must Know
Roof repairs are one of the tedious tasks that one takes on; it involves different aspects like roof assessment and mending it. Well, there are different roof repair Frisco tx who will help you in the same. We have brought together certain aspects that one needs to take into consideration when they are looking for roof repair.
Tips to Follow:
Do the roofing inspection yourself– Yes, this is one of the first things that you need to take into consideration. You must assess the roof yourself so that you can find out the problem at an early stage.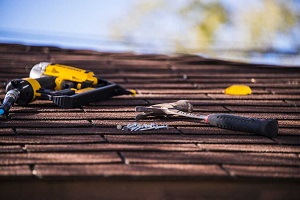 Finding The Right Roofing Company– Your next step should be finding the right roofing company that can help in you in roof inspection, repair or replacement. Frisco Roofing Pro is one such company that provides outstanding roofing services. Make sure that before hiring the services of any roofing company, you check their experience and credentials. Assessing their previous work will help you in making the right decision.
Clean The Gutters– One of the key factors that you need to take into consideration is that the gutters must not be blocked. A seamless gutter is a must for the water to easily flow out and ensures that there is no clogging on the roof. With the help of the right roofing contractors Frisco Tx, you can get the gutters cleaned. Besides, every homeowner must personally look into gutter cleaning.
Trimming of Trees – Yes, you must not ignore the overhanging trees and its branches on the roof. Leaves and twigs from the trees can deposit on the roof, and it may also move down the gutter, causing the blockage. It eventually results in impacting the functionality of the roof. Regular trimming of leaves and cleaning the roof ensures that it doesn't get deposited on the roof and damages it.
Check the Insulation of the Roof– Proper insulation and ventilation of the attic is a must for the roof to be in good condition. If you notice a sign of damage, it's always good that you must go for the repair of the same.
See if the Shingles are Missing– Yes, this is one thing that you must not ignore. If you notice missing shingles from the roof. It's time to call for a repair.
Conclusion- These are some of the basic tips that will ensure that your roof is in good condition, and it doesn't impact the longevity of the roof.