Problems with Roof? Here is how you can find it out
Got a leak in your roof? Is water seeping down your roof and damaging the walls? This might be because overleaf that is there on the ceiling. This leak can be due to many other roofing problems or conditions. In this article, some of the factors have been mentioned to help you determine whether you need a roof repair or not. These factors have been determined by the experts of roofing contractors.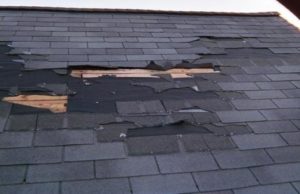 Most of the experts from well-known roofing contractors in frisco agree that a typical roof would last for about 20 to 25 years. It also depends on factors such as whether you have removed the old roof before laying out a new one, whether if it is properly ventilated or there is one layer of shingles. If the new roof was installed over another layer of shingles or an old roof layer and it is older than 20 years, there is a chance that you might need a new roof.
The Shingles Curling or Buckling
If you notice that the shingles that you have attached to the roof layer are curling or are buckling, then you might need a new roof. Take a look at the slopes of your home that are getting the direct sunlight and if you notice that the shingles are curling or are losing renewals, it means that the shingles have worn out and they need to be replaced. Contact the Frisco Roofing Pro who serves roof repair service in frisco tx and see whether you get a reimbursement or not.
If you notice that the roof shingles are falling apart or are missing in a specific area, it is a sign that you would need a new roof. The valleys are one of the most important areas of the roof. If the valley is damaged you are susceptible to roof leaks as it is the only channel through which the snow and the rain slide down into the gutters.
The Flashing of the Chimneys
This is another important area and you need to be concerned about it. If you find flashing in the chimney that consists of roof cement and black tar, the new roof might need replacement and watertight fitting which would be the modern metal flashing system.
Daylight Through the Roof Boards
You may often feel a spongy feeling or a Trampoline Bounce while walking on the roof. If you notice that thing, then it means that the underlying that has weakened from moisture and it needs replacement. Also, check your Attic for traces of Daylight coming through the roof board.
If you notice the above-mentioned problems and defects in your roof, then you must contact a licensed contractor like the Frisco roofing pro for better advice and permanent roofing solutions.