Here are the Five Qualities which makes a Good Roofing Company
When you are looking for Frisco roof repair and replacement, then obviously you would be tempted to hire a company that offers you the services at the lowest price point. The decision can be understandable but to be honest, it is not the wisest of decision that you would be making.
The fact is that not every roofing contractor is suitable to repair or replace your roof and thus you should hire a good roofing company who has the right set of qualities such as Frisco Roofing Pro.
They have more than 10 years of experience under their belt and they are great knowledge in terms of commercial roofing in Frisco, Texas.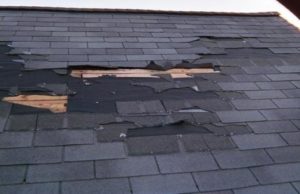 So, today in this blog, we would be covering the five qualities which makes a good roofing company.
Let us have a look :-
When you get in touch with a roofing company, then you need to ask them two questions i.e. :-
Do they have a business insurance?
Do they have a business license?
If they answer "No" to your question, then you should never hire them as they may not be trustworthy and thus cause a lot of problems.
Whereas, a license proves that a company is registered in a particular town/city. Meanwhile with insurance, you won't have to worry if someone gets injured at your job site or some thing gets damaged during roof installation or repair.
You arguably don't need a roofing contractor having 50 years of experience to work on your project. But, you need to make sure that the company that you are hiring has at least 5-10 years of experience up their sleeves.
There are a lot of benefits associated with hiring an experienced company if they are completely aware of the problems that happens in the roof and the different ways to fix it.
Besides this, they also know how to quickly install or repair a roof.
You need to make sure that you never hire a roofing company when you need roof replacement or roof repair. By doing so, you are bringing trouble to your home.
Look around for companies that offer fair prices for their services and in this way, you would be able to work on a roof without having to break the bank.
Are you unsure about the type of roof that you want to install on your home or the kind of roof repair that needs to be done? If, yes, then you must definitely hire a roofing company that is knowledgeable and perhaps clarify all the questions or doubt that you might be having.
If you need urgent roof repair or replacement, then you must definitely hire a roofing contractor that shows up on time and perhaps respond to your queries promptly.
In the same way, you don't want a roofing contractor who would rip off your old roof but getting the new roof installed and then run away.
They need to be dependable and reliable enough to get the job done without exposing your property to unwanted elements.
Get in touch with a good roofing company today
A good roofing company can be quite hard to find but if you conduct a proper research that you can easily find a company offering reliable services. Besides this, you can get in touch with Frisco Roofing Pro who can offer you top class roof repair and replacement services at a very affordable price.
You can get in touch with them through call or email and they would be more than happy to help you out.
Also Read :- Five Steps Which are Good for the Roof During Strong Wind