How can a Garage Door Increase the value of the property?
A home is probably the largest investment a person can make and thus a garage door plays an important. The reason is that it can increase the value of the property by 40%.
Hence, it is important that you look out for a Frisco garage door company that can help you with garage door repair and installation.
One such great organization that you can think about hiring is Frisco Roofing Pro. They are locally owned & operated and they have been part of the industry for over a decade.
So, in this blog, we would look about how a garage door can increase the property value.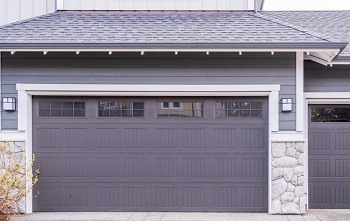 It helps to improve the Curb Appeal
With a garage door, you can select a color scheme which can truly match with the exterior of the property. In addition, what you can do is add hardware and windows such the look is enhanced. Moreover, there are panels that you can select alongside bold colors.
So, when anyone would come to purchase your property, it would ideally give that person a great impression.
It can match with the style of your Property
The best garage door would be dependent on the kind of design that you have for your home. For instance, a wood or steel carriage door is best suited for a colonial or Victorian home.
Improvement in Security and Safety
A safe home is considered as a greater value for your family as well as potential buyers.
Some of the modern technologies and features include photosensors that prevents the door from closing when a vehicle or object, person is in the way.
Besides this, some of the latest garage door openers come up with security features such as rotating security codes that potentially changes every time the door is being operated.
In this way, all the intruders are kept at bay. You can also efficiently manage the garage door and perhaps get update on your smartphone instantly.
Increase in Energy Efficiency
Most of the modern garage doors are sealed, insulated and designed for great energy efficiency. With the help of insulation, outside air is kept out which potentially helps to maintain the temperature of your home and garage.
This comes quiet handy if you are having an attached garage. Moreover, insulation can very well help to reduce the noise outside such that your home is a lot more private and quieter.
It Boosts the Return of Investment
It is known that a garage door can very well increase the value of your property if it is maintained in a proper way. As per the survey given by remodelling magazine in 2017, it was known that a garage door can increase the value of the property for up to 76.9 %.