What Are The Common Problems That can Lead to Roof Damage And Re-Installation?
Roof installation is a daunting task especially if you don't have a professional roofing company ready to help you. If you are looking for a professional and efficient roofing contractor at Frisco Tx then Frisco Roofing Pro is the right place for you. We provide all the major and minor help in case of roof repair and installation. We understand the how important the roof of you your house is, whether it is the safety it gives or an aesthetic appeal that it adds to you're your place, roof plays an integral role in it.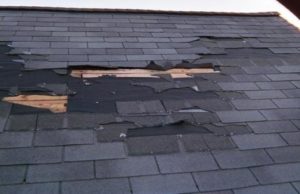 Some of the common problem that arises while roof installation includes:
• Faulty Installation:- This is one of the common problems that you can encounter. Often while hiring an unprofessional roof installation in Frisco Tx will leave you with a faulty roof that may reduce the shelf life of the roof. It is always advisable to get a Professional help to check the roof installation and get it mended in time.
• Critters:- You could often spot some unwanted fauna flourishing on the roof like birds, bugs, squirrels etc. These might not initially appear problematic but their presence for long can lead to roof damage.
• Leakages and Moisture:- Well, you should never ignore leakage and moisture on the roof. It not only damages the roof and the ceiling of the house but at the same time, it also leads to some health issues. Moistened roof and ceiling becomes the breeding ground for bugs and moulds which can create health problems.
• Clogged Gutters:- Gutters creates a pathway to get rid of water from the house. If the gutters are clogged it may adversely damage the ceiling and wall. Not only this it also adversely affects the aesthetic appeal of the house.
• Fascia and Soffit:- These act as a layer between the outdoor and the house. Moreover, it also adds to the beauty of the house. Any kind of hole or damage or rot on fascia or soffit can result in damage to the roof as well. Make sure that you contact your local roofing contractor immediately.
@FriscoRoofingPro we provide quick roofing aid and that too without taking too much time. We have the best roofing workmen who can get the work done immediately.